Diesel generator sets – used for either prime or backup (emergency) power – must be regularly maintained to ensure they provide quality power throughout their service life. Larger companies who own many generators, or those who rely on gensets extensively for prime power, may require an in-house engineer to maintain their gensets. Smaller companies, or users who own a generator to provide backup power in the event of an outage, may establish maintenance contracts with generator dealers and/or electrical contractors to maintain their gensets. In either instance, the life-cycle of power generators is well established and documented making routine maintenance fairly straight-forward.
IPS provides Operation Maintenance Services (OMC)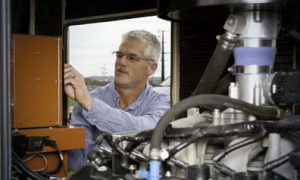 BENEFITS OF O&M SERVICES
Improvements in the Performance of Gensets/Power Plants
Plant life extension
Flexibility in Plant Operations
Avoid losses which may occur due to any problem in the Power Plants
Maintenance cost of Genset is reduced
Uninterrupted Power supply
IPS provides the following scope of workin Operations & Maintenance so that you may get uninterrupted power
PROFESSIONAL STAFF
One Operator for 12Hrs daily
Engineer (If required)

SCOPE OF OPERATIONAL CONTRACT
– Provide Operator for 12Hrs per day duty
– Maintain Daily log sheet
– Maintain Complete B/L Sheets
– 7 days a week & 30 days a month
– Qualified operator with technical background
– No emergency need for maintenance team
– Some troubleshooting sort out by operator
– Client will provide transportation
– Food & accommodation provided by Client
– Alternate operator will be providing by IPS.
Our Top Clients are: